Everyday Jewellry-The Price versus the Story the Jewel has to tell
I recently reflected on a comment made by Anna Olivia Strarosti, the head designer of the German jewellery firm Stenzhorn. The designer said: "For many designers, the price of the jewel is the most important thing to consider. For me, the most important thing is the history that each jewel is able to tell and how to express it in many small elements "
I was thinking about this because today there are very few taboos remaining in terms of wearing jewellery at any time of the day … every day. And while it is true that there is a jewel for every occasion, it is also true that it has more to do with the attire that one wears … and with personal taste.
The reflection of Anna Olivia Strarosti reminded me of the infinity of beautiful jewels. There are novel and charming designs, without pretension, offered in many shop windows of jewellery brands. These jewels today are not only offered to the generation of millennials – the very young people with moderate purchasing power – but also to all those women that we adore. Notice the verb in the first person plural? We adore wearing precious stones and pearls as companions every day.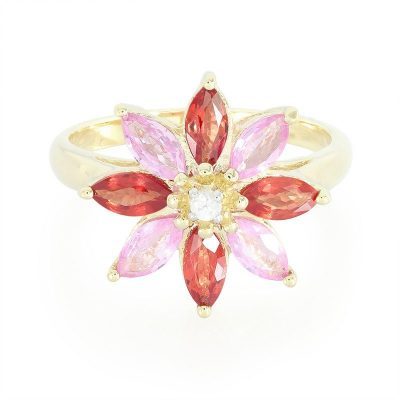 I believe that "if I have them, why not use them?" And like me, there is a whole army of women who think the same way. I  remember my mother's advice about Pearls. – I confess: I love the Pearls! – She always said to me: "Cuini, you like so much to wear jeans, put on a Pearl necklace and you will see how suddenly your look is completely ennobled".  How right in she was. I challenge you to make the experience yourselves. Jeans, a blazer, boots and … a pearl necklace. Your friends will comment on your elegance.  Boldly accessorizing the clothes you wear every day, for example with the detail of the Pearls, changes your whole look completely.
Gemstones & Jeans
Indeed, it is not advisable to wear a several carats Brilliant cut ring or a huge Emerald, necklace and earring set, to go to food shopping, but nothing opposes to take a ring with less ostentatious Diamonds in the right hand. Or a pair of discreet Diamond earrings, which are the perfect way to instantly raise the look, is ideal for any occasion and will give any look a chic touch. You can choose the classics in brilliant cut or the princess cut that has a square shape with a more modern touch.
Diamonds on the Tennis Court
Another jewel to wear every day and the tennis bracelet. It is a fine bracelet in line with the rivière Diamond design. The name comes from Chris Evert, a former No. 1 tennis player,  in the world, who wore one while playing the US Open.  The bracelet accidentally broke, and the match was interrupted so that she could recover the Diamonds. This incident gave the bracelet a new name. Many tennis stars like Serena Williams continue to wear one.
It is important to be aware when combining our accessories with what we carry at the moment. There are no precise rules, luckily! Which gives us the possibility to create our own look, combining our jewellery in the way that best suits us.
An example? That same tennis bracelet that I just talked about, which is considered an accessory for every day, if combined with a pair of diamond earrings and a black velvet dress will give you the necessary glamour for a gala, a premiere theatre, a party or a night at the opera.